From now on, Vivid customers can conveniently submit their tax returns directly via the Vivid app to save money in just a few steps (average refund: 1,051 euros).
Together with Steuerbot, Vivid thus becomes the first financial platform in Germany to integrate a tax return tool into the app natively.
With further Vivid Services, the Berlin-based fintech is taking the next step towards a super app with which customers can manage all their financial affairs.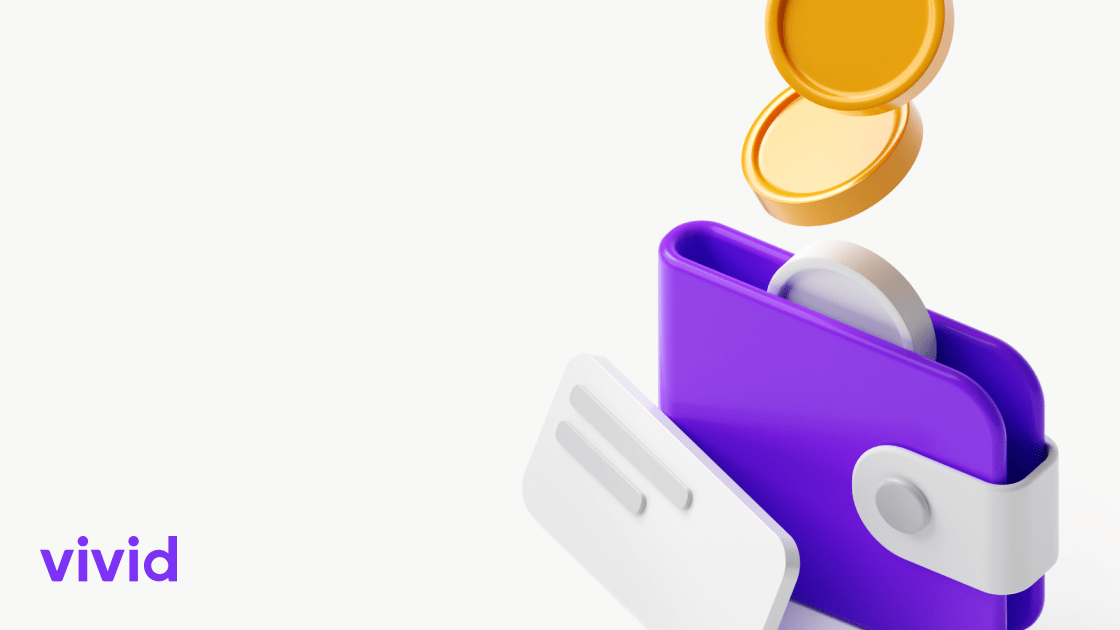 Berlin, February 3, 2022 – Vivid, the mobile financial platform for banking, saving, and investing, is the first financial platform to integrate the option to process tax returns natively in the app with "Vivid Tax Return". For the expansion of Vivid Services, the Berlin-based fintech is collaborating with the tax app Steuerbot. Steuerbot automates and simplifies the processing of tax returns with the help of an easy-to-use chatbot: Based on questions in the chat, the tool guides users through the entire tax return process. At the end of the process, the tax return can be sent directly to the tax office in digital form. In this way, Vivid customers can conveniently submit their tax returns in around 19 minutes and save money in the process. According to the German Federal Statistics Office, the average refund from the tax office is 1,051 euros.

Tax returns made easy

When users use "Vivid Tax Return" for the first time in the Vivid app, they receive a short onboarding to be informed about all the tax return processes. Through native integration, Steuerbot can automatically capture personal information such as name, address, or even tax ID from the Vivid account and add it to the tax return, if desired. The tool's chatbot then guides users through all areas of the tax return. If there are questions about individual items, clicking on an info icon will display additional explanations. With Steuerbot, over 95% of all employees can create their tax return. Additionally, students, pensioners, seasonal workers, and apprentices are supported.

For Vivid Prime customers (9.90 euros per month, can be canceled monthly), the use of "Vivid Tax Return" is free of charge. For standard users whose tax refund exceeds 100 euros or who are required to file a tax return, a one-time fee of 19.90 euros is charged. If users are not required to file a tax return, if there is no refund, or if the refund is less than 100 euros, the tax return with Vivid is entirely free of charge.

Vivid on the way to becoming a super app

"As a super app, we want to make all aspects of our customers' lives easier. Tax returns tend to be one of the least popular annual tasks, and because of their complexity, many consumers shy away from them, just as they do from the stock market. With "Vivid Tax Return," we not only make it much easier for customers to process their tax returns. With an average of more than 1,000 euros, customers can reclaim a lot of overpaid taxes with little effort - and it's even free of charge for Vivid Prime users. This makes us not only the first financial platform that allows tax returns to be created natively in the app, but we also offer our customers one of the most affordable ways to do so. We look forward to offering more Vivid services soon to simplify the daily lives of our customers," says Alexander Emeshev, Co-Founder of Vivid.

"Many people in Germany shy away from filing a tax return because of the many forms involved – and miss out on the chance to get money back from the tax office. At Steuerbot, we are pursuing the major goal of making the often lengthy tax return processing process as simple and pleasant as possible. We also want to integrate our services into other apps to give our users the chance to invest the refund directly. We are very proud and excited to be the first to make Steuerbot available to the Vivid community directly through the Vivid app, thanks to our natively integratable SDK," says Marc Neumann, co-founder of Steuerbot.

"Vivid Tax Return" will be rolled out gradually to all customers residing in Germany starting Monday, February 7, 2022.

Not only banking and stocks: Book services via Vivid

In addition to banking and investment opportunities in stocks and cryptocurrencies, Vivid offers its customers other services. Vivid Money cooperates with Booking.com and Rentalcars.com, and customers can book accommodation and rental cars directly in the app. Customers receive up to ten percent cashback on their bookings with both providers in the form of stock rewards linked to shares. Additional services and offers will be added to Vivid Services on a regular basis.

About Vivid
Vivid is the first financial platform that combines all daily needs around money in one app. Whether investing, banking, or saving, Vivid offers a simple, flexible and transparent solution to help customers grow their wealth. The company aims to provide customers across Europe with an unparalleled investment and banking experience, offering a wide range of financial services without unnecessary fees. Just eight months after its launch in June 2020, Vivid acquired over 100,000 customers in Germany, France, Spain and Italy. Vivid was founded in Berlin in 2019 by Artem Yamanov and Alexander Emeshev and is made up of an international, highly qualified team of more than 300 employees. The app, the customer service and the processes for the maintenance and further development of the app have been tested and awarded by TÜV-Süd. After only one year, Vivid has already raised over 100 million euros from renowned investors, including Ribbit Capital and Greenoaks Capital, and is currently valued at 360 million euros.

About Steuerbot
Steuerbot is the first tax app that makes it possible to do your tax return entirely in chat. It feels like writing to a tax consultant via WhatsApp. With simple, easy-to-understand questions and helpful tips, Steuerbot supports users from the moment the app is started to the digital transmission of the tax return directly to the tax office.
Steuerbot GmbH is a fintech start-up from Stuttgart and was founded in January 2017 by Jochen Schöllig and Marc Neumann with the vision of bringing more justice to the German tax system. Since September 2018, the start-up has been part of the Haufe Group.
Today, several thousand users do their tax returns daily with the help of Steuerbot. Over 400,000 users have already submitted their tax returns to the tax office, using Steuerbot. Last year, Steuerbot helped to achieve tax refunds of over 100 million euros. With 4.9 out of 5 stars - and over 40,000 ratings in the App Store and Google Play Store - Steuerbot is the best-rated app for tax returns in Germany.

For more information visit www.steuerbot.com.



Press contact:

Adrian Smiatek

PR Lead

+49 152 04 838 505